The Double J Stables are open for trail rides and camp sites, contact us for reservations and more information!
Double J Stables
Calendar of events for 2018
Double J Stables
542 Lincoln School Road, Mammoth Cave KY
270-286-8167
www.doublejstables.com Like us on Facebook

MORE EVENTS!

DATE

EVENT

May 4-6- Derby Weekend

Join us in Over Yonder to watch the Derby. We will have games and fun prizes. Bring your favorite appetizer to share.

---

May 25-28 - Memorial Weekend

Saturday- Breakfast will be available for $5 a plate
Saturday night- let's get back to basics with some guitar pickin, or whatever you guys want to bring out. So pack along your banjos, guitars, harmonicas, etc... and let's chill out on the back porch Over Yonder with a campfire and some good music.

---

$50 per child (girls or boys) for the day. They will need to bring a packed lunch and drinks for our picnic during our ride in Mammoth Cave National Park. The kids will spend the day learning about the basics of horseback riding and proper horse care, then enjoy hot dogs and marshmallows over a campfire to end the day. Call for more info and to sign up. We will only be taking 6 kids per camp. 270-286-8167
*** dates will come available as camps fill- watch for these dates to be posted on our Facebook page, or give us a call to check dates.

---

August 31-Septmber 3- Labor Day Weekend- due to entertainment this weekend- there is as 3 night minimum and non-refundable deposits are required.
Saturday breakfast will be available for $5 a plate.
Saturday night- DJ/Karaoke with DJ Greg
Volleyball/Badminton court will be set up, as well as horseshoes and corn hole for anyone that wants to get some teams together for some friendly competition.

---

September 7-9

Ladies Getaway Weekend. For those ladies looking for a weekend of relaxation & horseback riding- this is for you. $250 per person covers all meals, overnight accommodations & horseback riding, on our horses, in beautiful Mammoth Cave National Park. Only 6 spots are available, so call now to book your spot.

---

October 26-28

Halloween Weekend- Trick or treat, hay rides, carriage rides, games & fun prizes for the kids. Saturday morning starts with breakfast for $5 a plate. We'll have a "chili dump" for supper. Everyone brings some of their favorite chili to "dump" in the pot before heading out to ride. Later, we all get to enjoy some great chili! After our bellies are full, we will be holding a White Elephant Auction. (wrap & bring a gently used item you don't want any more to be auctioned off without anyone knowing what's inside. Always an entertaining auction!


---

Times and more information will be posted as each event gets closer
so keep an eye on our facebook page.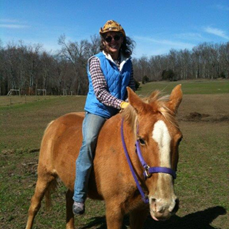 Rocky N Dave the owners of the Double J Stables
Double J Stables
542 Lincoln School Road
Mammoth Cave Kentucky 42259
270-286-8167



For more information on visiting Double J Stables call 270-286-8167
© 2007 - 2011 DoubleJstables.com
Created and Hosted by A3Rocks.com